Are you hiding out in the bathroom again? I see you, trying to make a quick getaway from everything and everybody that seems to need your constant attention right now.
So grab your favorite candle, glass of wine, cocktail (...you know where I'm going with this) and shut the door behind you.
Don't worry, sweatpants are perfect for this (or really, just a towel) We're gonna have a mini spa day without ever leaving the house.
Take a peek at what I've got for you: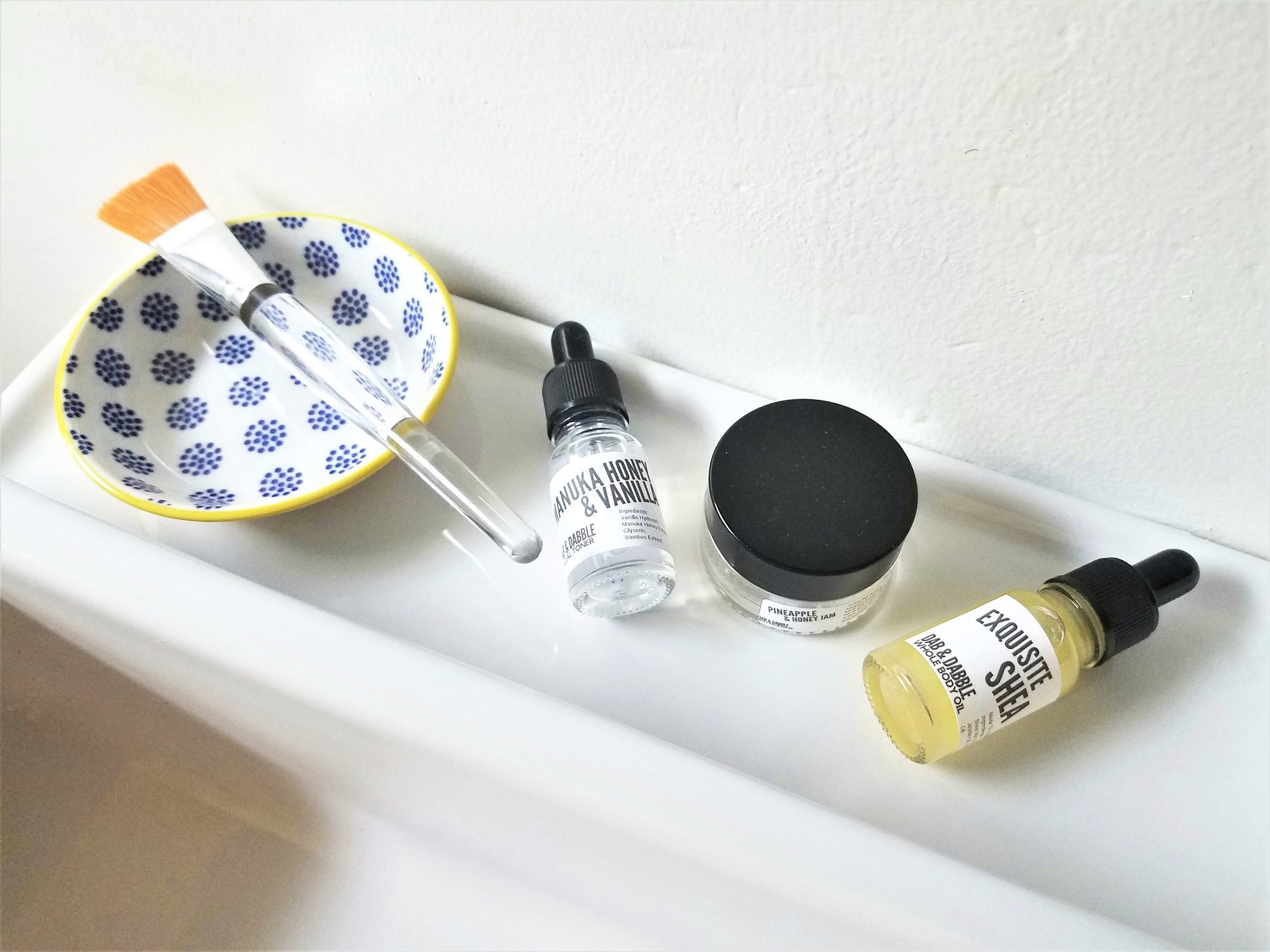 Here's a peek at what's inside: A pretty patterned mask mixing dish and a face mask brush to help you feel extra fancy while mixing this beautifying concoction.
The  smell of this Manuka Honey Vanilla mask mixing toner will make you  swoon (it's kind of an aphrodisiac), it's also calming, anti  inflammatory, antioxidant and healing for the skin.
Use it as the liquid for your choice of jelly mask  made with real organic fruits like pineapple, banana and strawberry.  not only do they smell delish, they're also chock full of skin saving  beneficials like: Vitamin C Nutrients Collagen Antioxidants Hydration
Speaking  of hydration. I know most of us have been in the house, under the air  conditioner (it's been a scorcher) and it's slowly drying the life out  of our skin. Put that dewy glow back, I said dewy, not oily, this  exquisite shea sinks right in and adds hydration with the help of  avocado and jojoba oils for a fine finish.
So, are you ready to refresh your spirit and your skin?