Dab & Dabble face masks give your skin even more love when apply a little #maskmixology!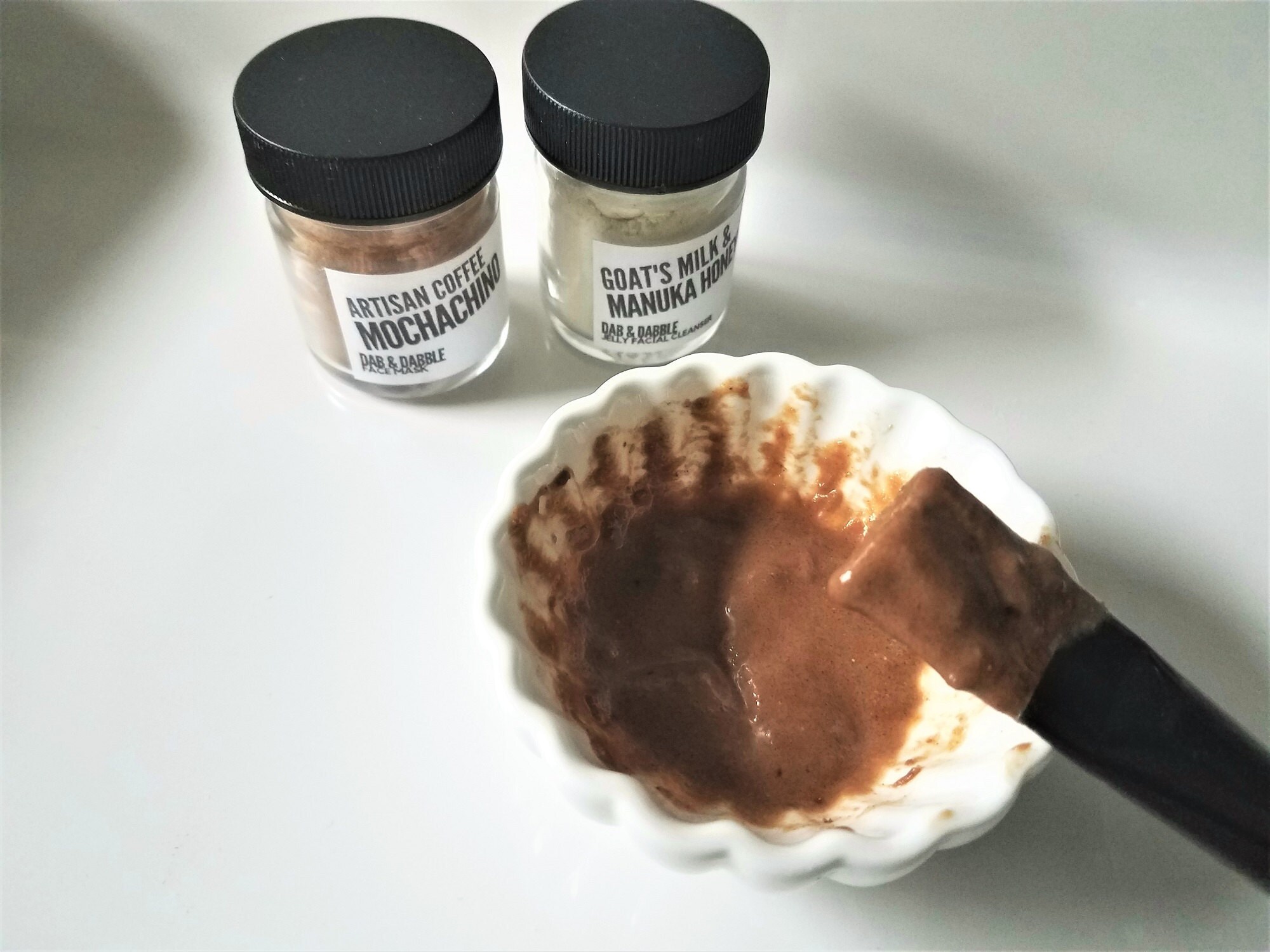 As we're heading into fall your skin might be feeling the effects of all those 
sunny days and everyday toxins which can dehydrate and dull the skin.
Inspired by two of my faves this antioxidant blend of strong coffee and rich chocolate will wake your skin up, restore hydration, fight skin damage and brighten lackluster skin.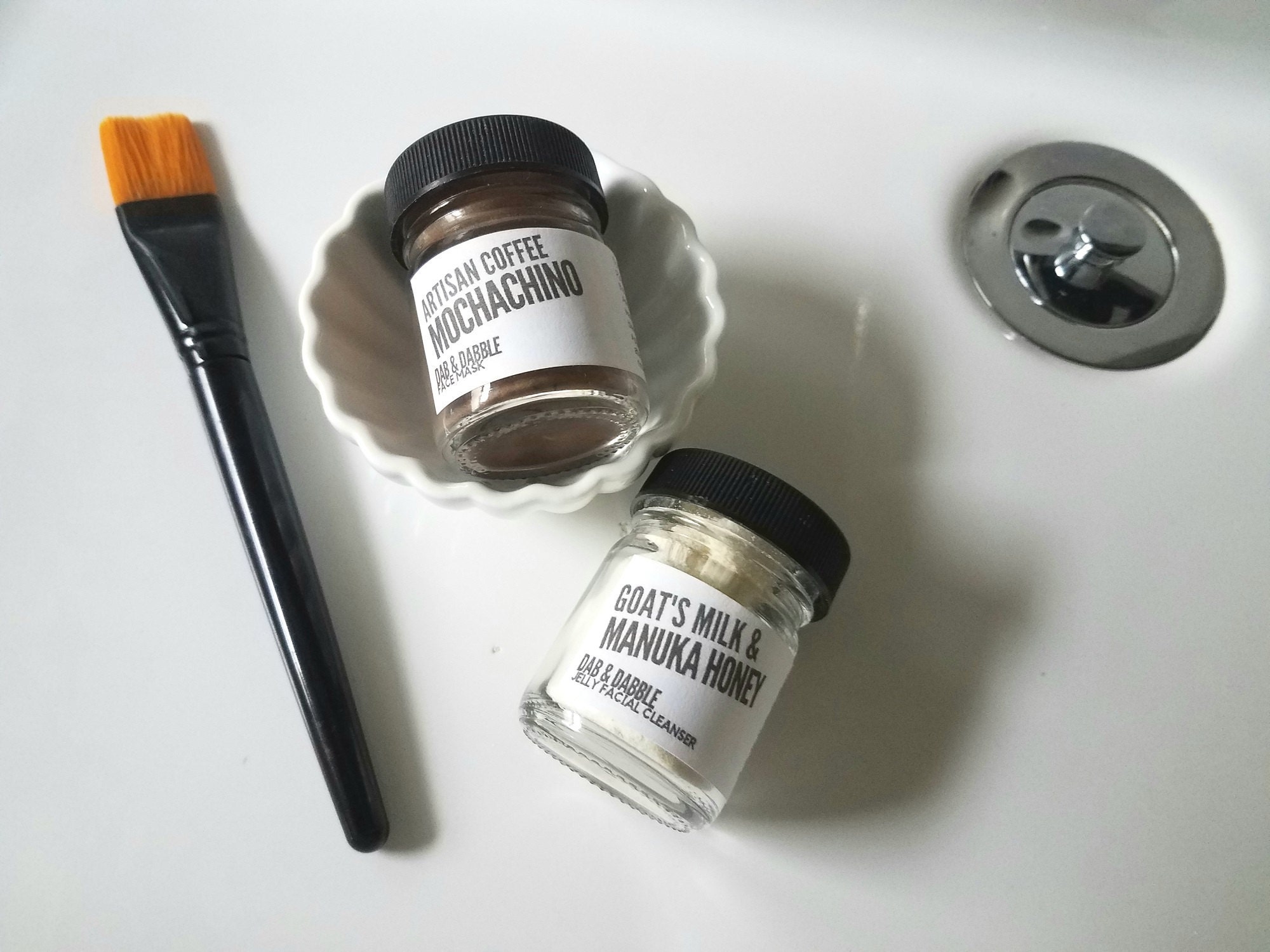 This mix is a decadent treat for your skin!
It's like indulging in the richest creamiest chocolate moose and your favorite artisan coffee! 
Here's what's in the mix:
+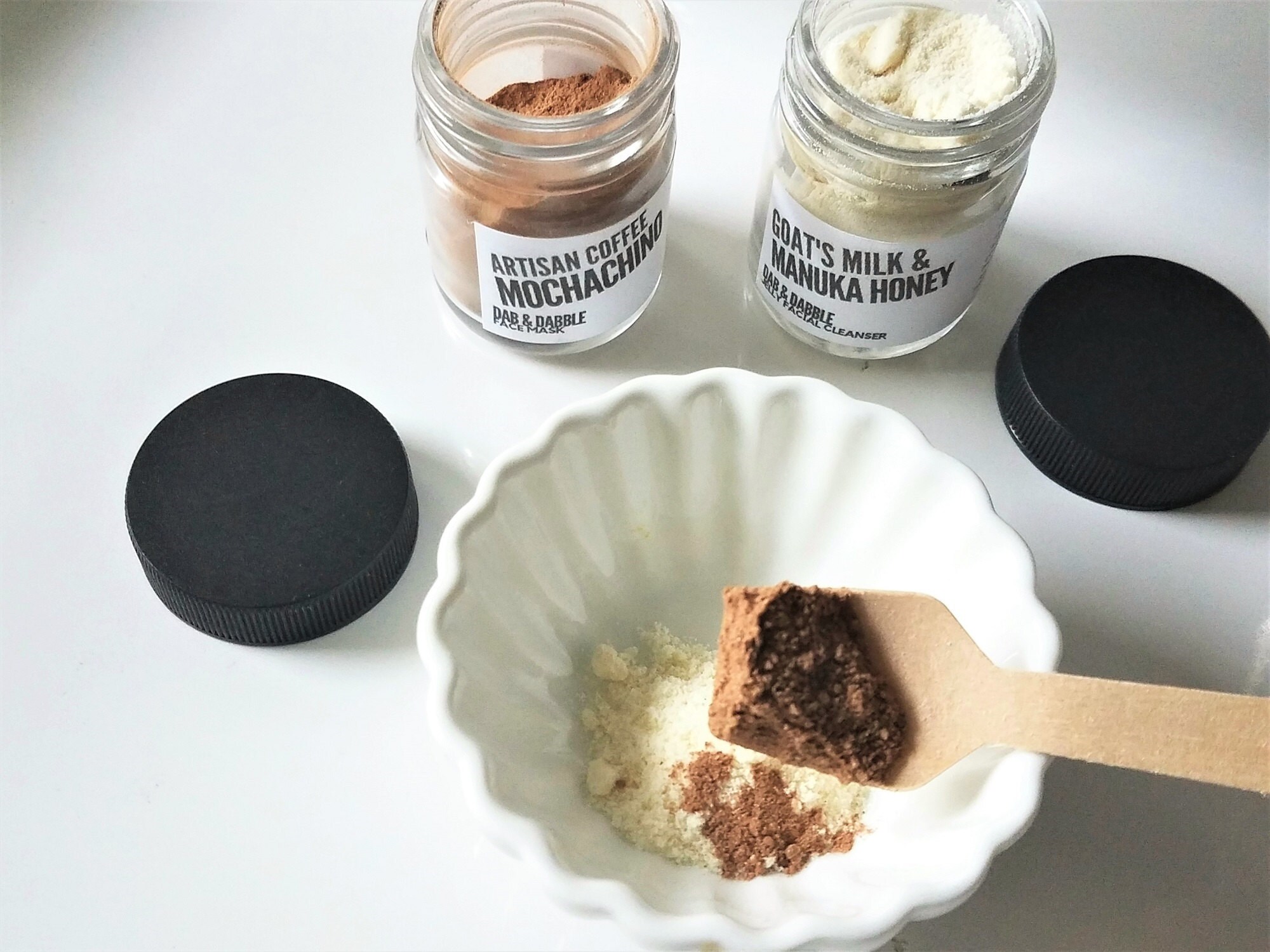 Here's how: 
Mix 
*just mix enough for one face mask, basically equal parts of each mask. If you're getting my Face Mask Samples, just mix the packets together.  
Why Your Skin Loves This. 
Goat's milk  & yogurt are both full of vitamins, minerals, fatty acids, moisture rich tryclycerides which absorb into the skin like a dream all the while gently exfoliating. Manuka honey rids the skin of acne causing bacteria and cleansing, nourishing collagen rich gelatin leaves skin soft and dewy.
Antioxidant rich coffee & chocolate are calming for the skin and fights redness, sun damage (sunburn soother), acne, fine lines and dark circles. 
Read more about the beneficial ingredients in this blend
For a Smooth Finish Try
Soothe and protect your skin with a new addition to the line:
This very versatile non greasy butter can be used day or night for all skin types!
Keep Your Best Face Forward
-A