This time of the year can make your skin crazy! 
Changing temps don't have to give your skin the blues this Spring.
Dab & Dabble face masks give your skin even more love when apply a little #maskmixology!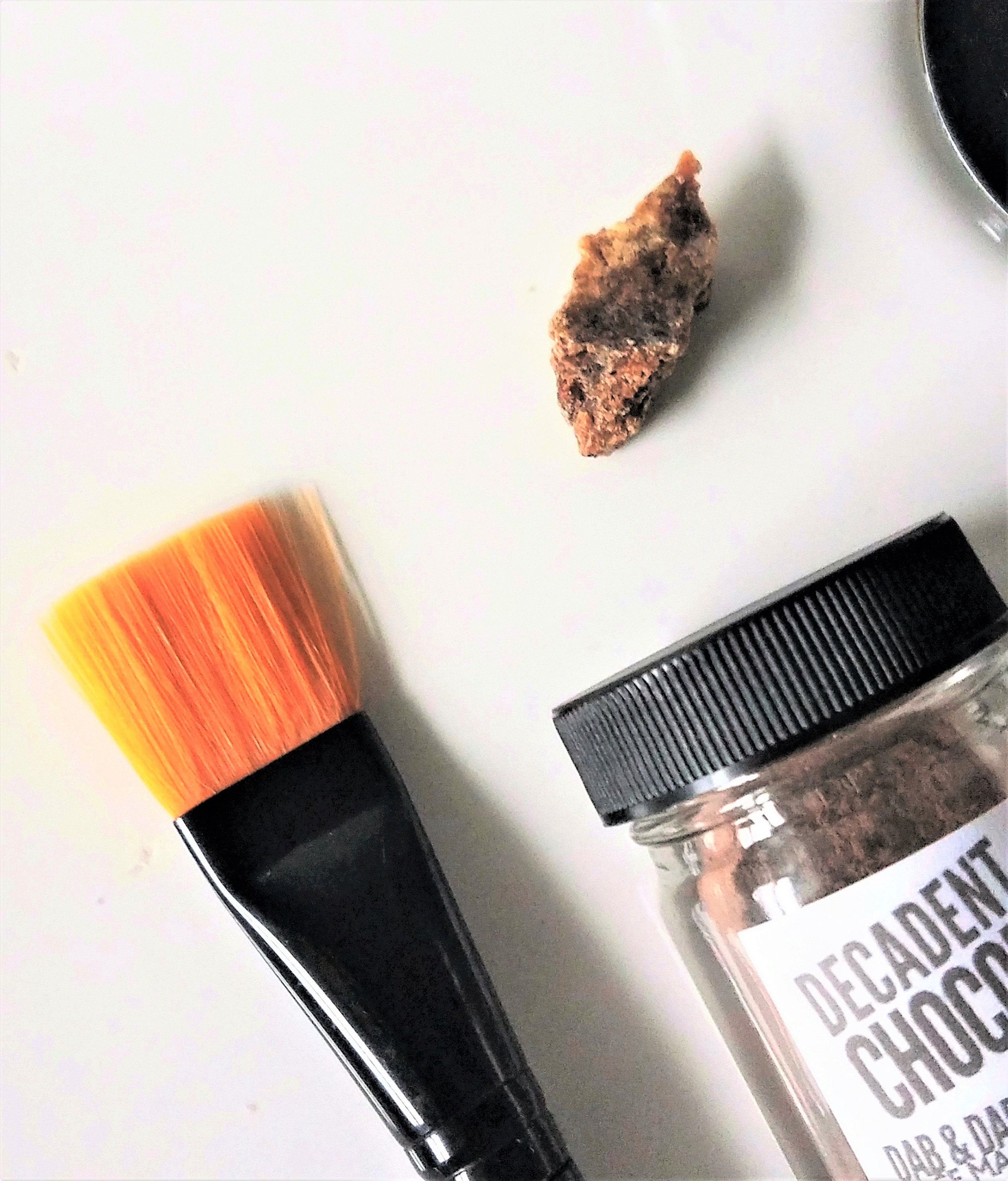 This small pinch of is really all you need (really.) 
That's why this bar lasts so long. 
Store the rest in a dry place.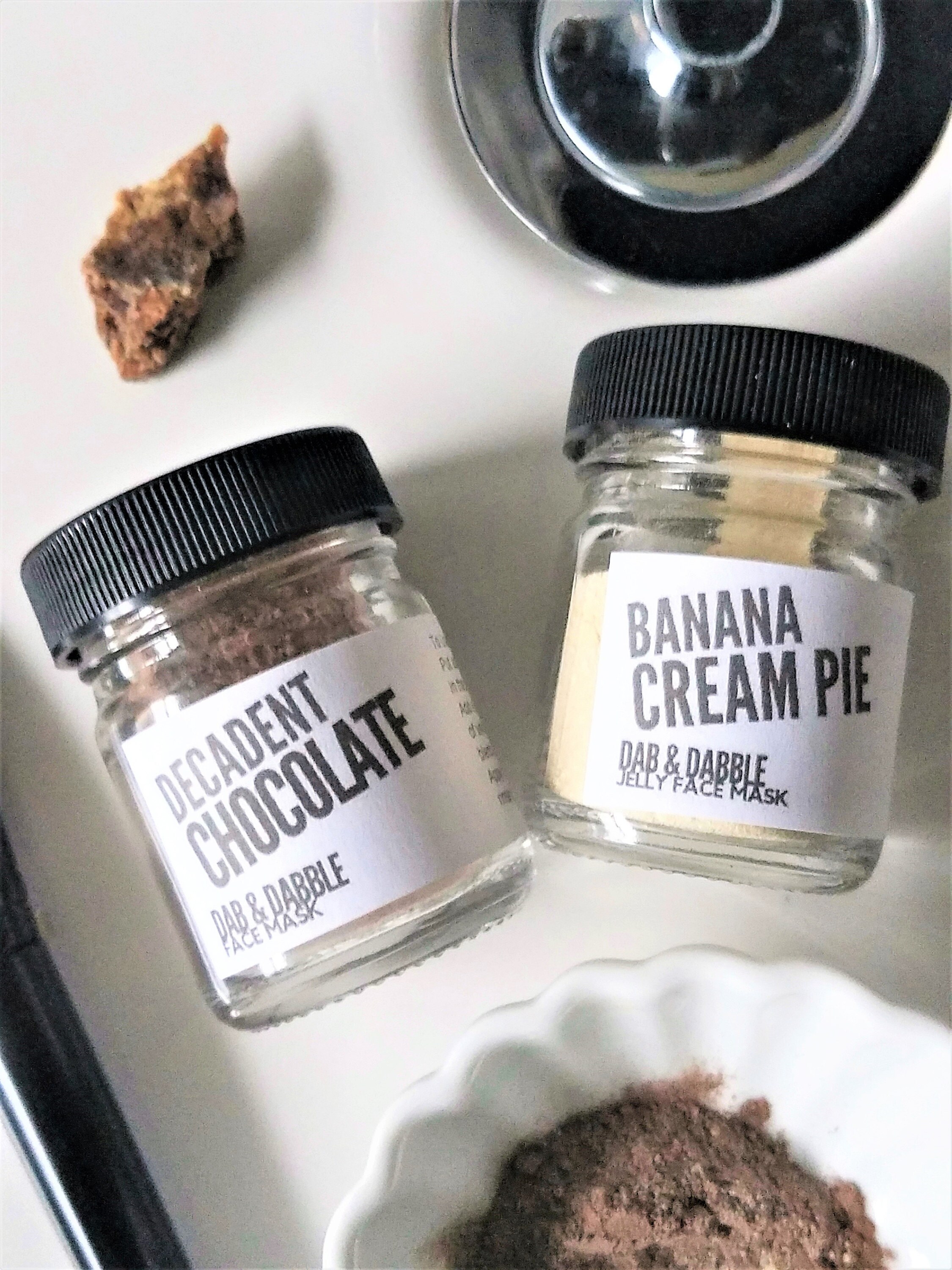 Here's a mix to combat the harsh effects of all that was Winter (Vortex).
To be all fresh-faced and dewy without being oily. 
Here's how:
Mix
1/2 Decadent Chocolate Face Mask
1/2 Banana Cream Pie Face Mask
*just mix enough for one face mask, basically equal parts of each mask.
If you're getting my , just mix the packets together.
Why Your Skin Loves This.
Bananas get your skin glowing with Vitamins C & A, lot's of natural moisture, vital for damage control, Potassium to fight uffiness. Brazillian Purple Clay replinishes minerals, holds toxins at bay, promotes healthy cells. Antioxidant powerhouses Chocolate & Red Wine fight skin damage and signs of aging. Coconut Milk, Vegan Gelatin, Honey & Marshmallow contain natural moisturizing and soothing properties to leave your skin soft and supple.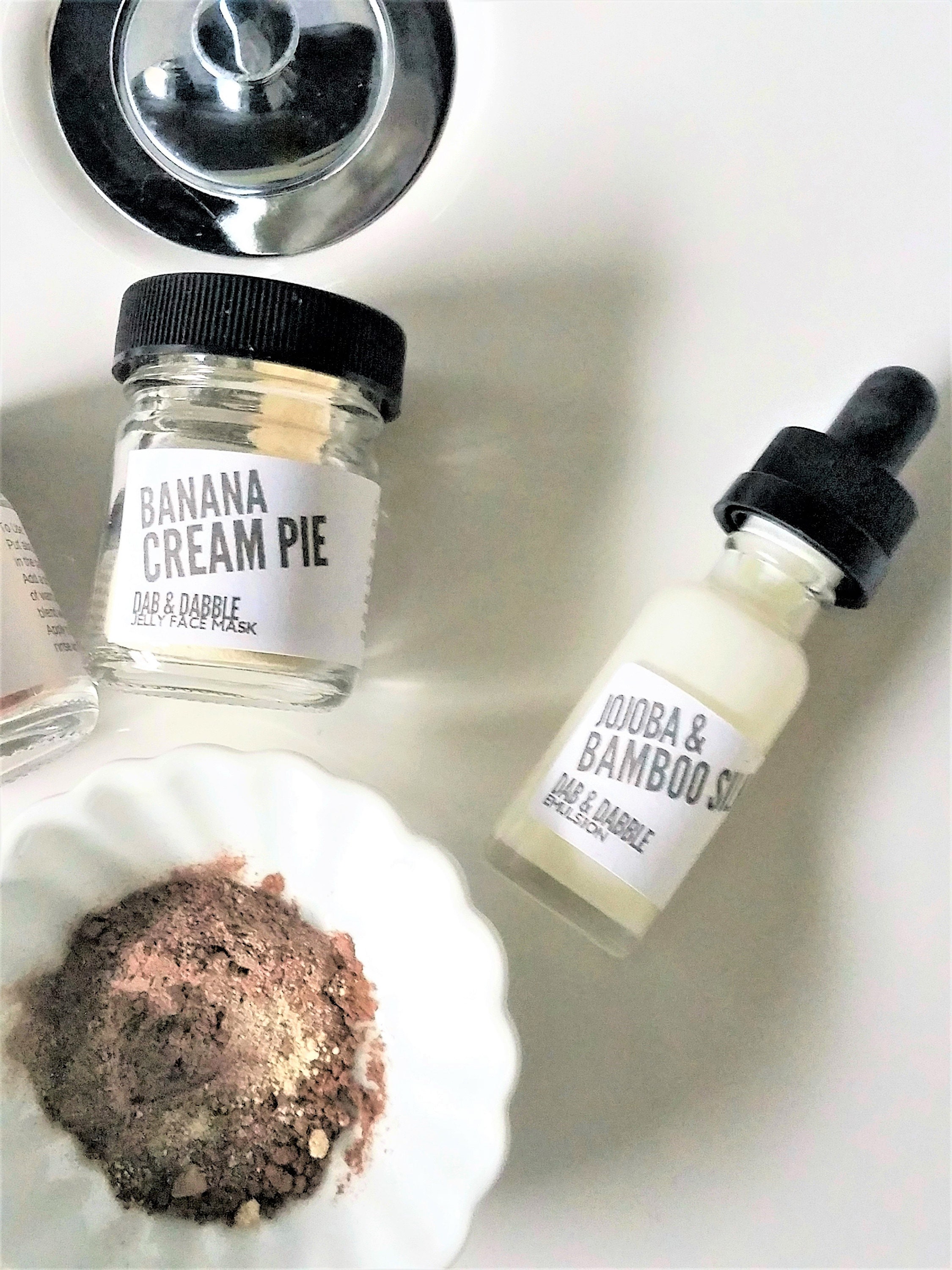 Finally for that Dewy Finish (all the rage in skincare these days).
is the next best thing to your skin's own natural moisture.
This workhorse is soothing, healing and gets your skin glowing!
What It Does: *Removes Makeup Naturally *Facial Cleanser *Moisturizes Skin *Balances Skins Oil Production *Fights Acne *Fights Inflammation *Fight Wrinkles & Signs Of Aging *Great For Eczema and Rosacea 
Keep Your Best Face Forward!
-A