Start with clean skin. That's the best way to get the full benefit of Dab & Dabble skincare. The key though, is not to strip your skin of it's precious natural moisture and to clear away old dead cells and uncover fresh healthy cells.
So let's talk about two natural cleansers that work without harsh detergents to gently cleanse, moisturize and improve your complexion.
Meet the newest member of the team.Cleanser!  Click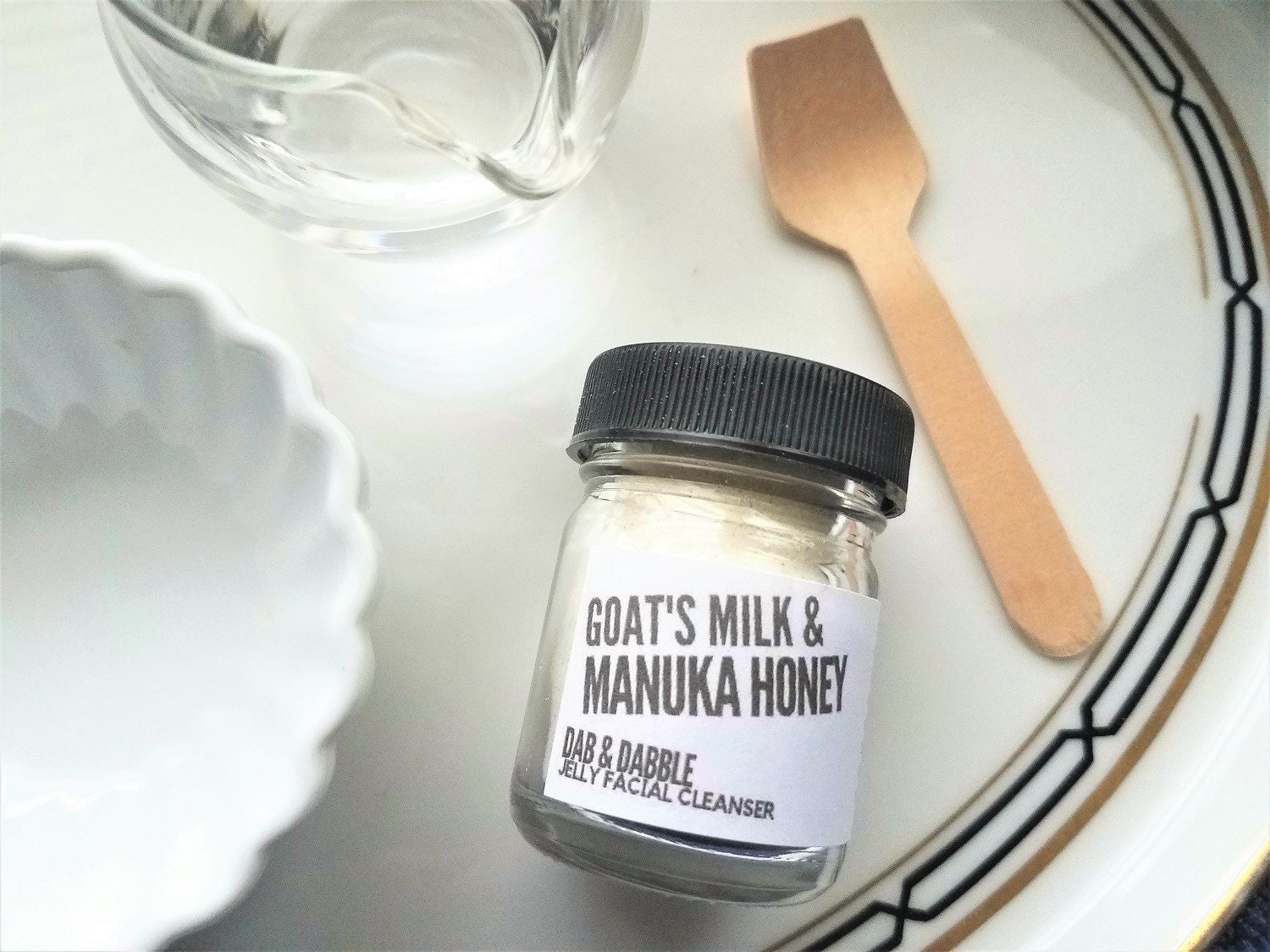 Here are the Deets:
Keep skin youthful with cleansing milk packed with vitamins (especially skin loving vitamin A) and precious minerals. Goat's milk is full of fatty acids and moisture rich tryclycerides which absorb into the skin like a dream. The natural lactic acid and AHA slogh off dead skin leaving behind fresh, hydrate skin. Healing manuka honey banishes acne causing bacteria and exfoliates helping keep pores clear. Collagen rich vegan gelatin is also natrually cleansing and leaves the skin soft smooth and nourished.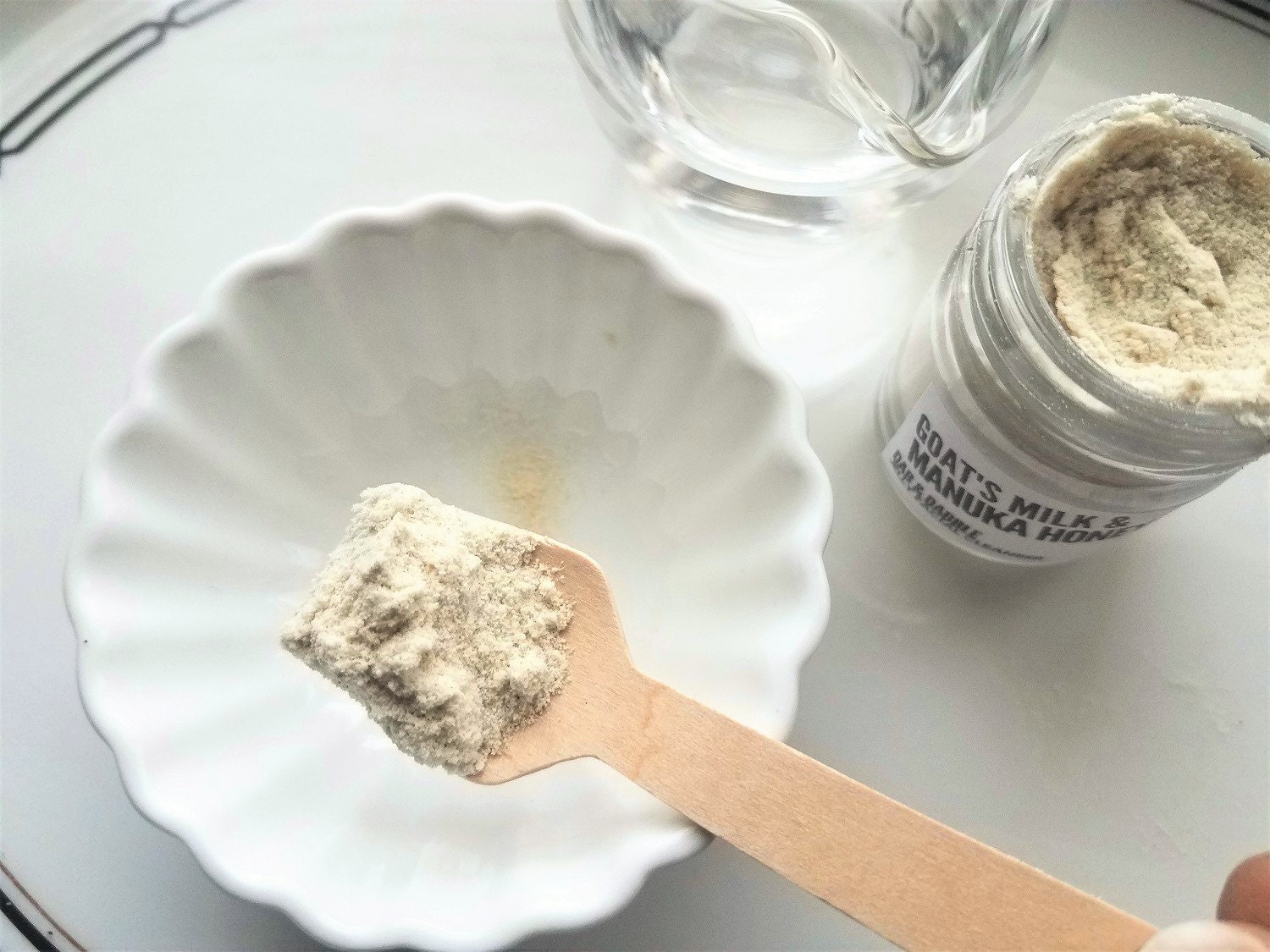 Here's how it works:
Use a generous spoonfull of cleansing powder
Add a small amount of warm water, this helps melt the jelly, 
I'm currently obsessed with my new mask brushes, I mix with them too!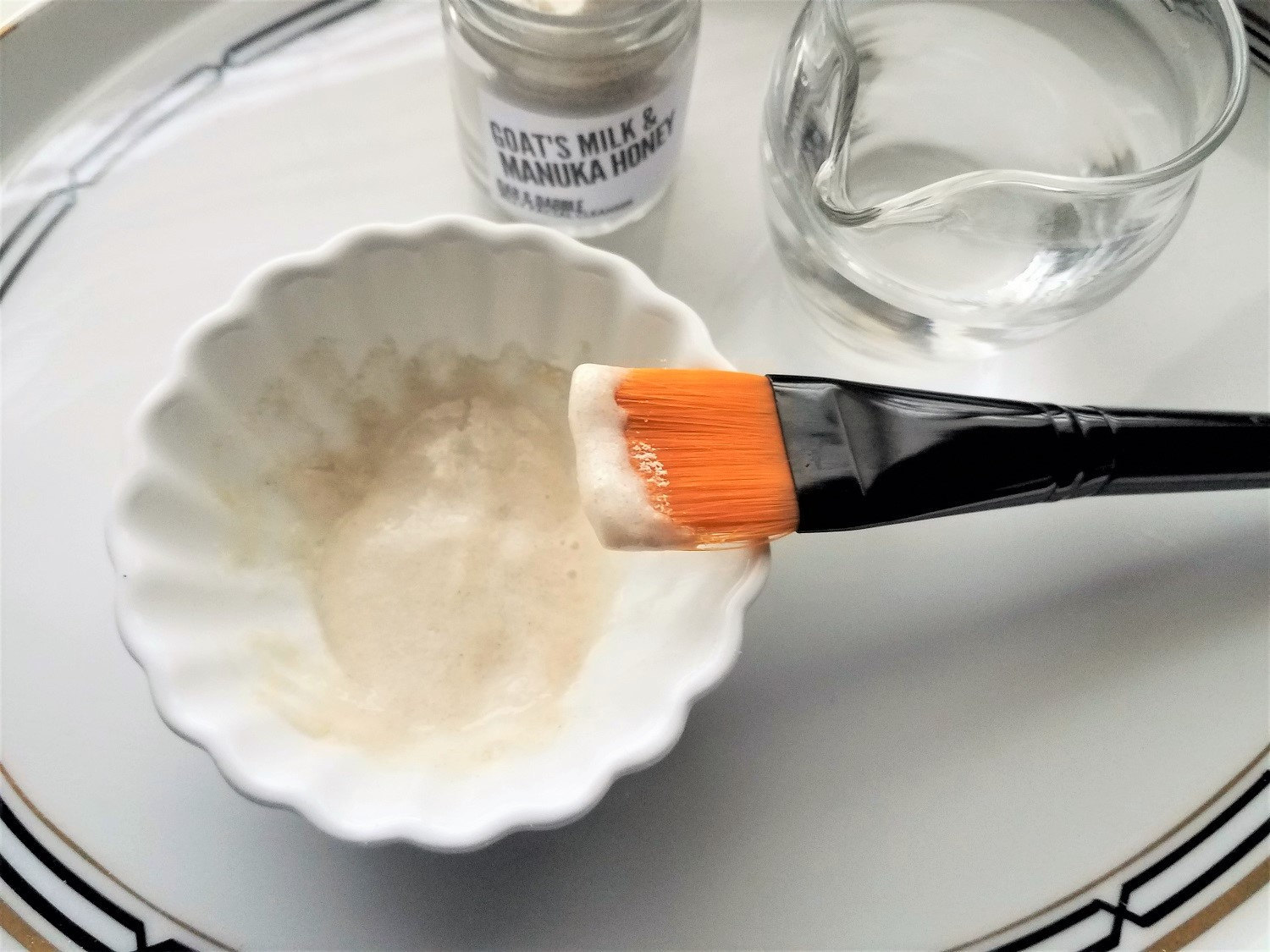 Once it's mixed, put it in your hand, apply it to your face.
Leave it on for about 10 minutes then wet your hands, massage your face all over to reactivate the jelly and help the milk & honey lightly exfoliate. 
Rinse well, pat dry and proceed to your toner, serum, moisturizer.
Next up, 
It's a must to use a cleanser that doesn't have harsh detergents that strip skin and rob it of it's healthy balance.
This detox soap helps clear blemishes, fights acne and the dark spots you just want to go away.
When you get your bar make sure you keep it the cling wrap it came in.
When you're ready to use it, pinch off a little piece of the bar to use and store the rest.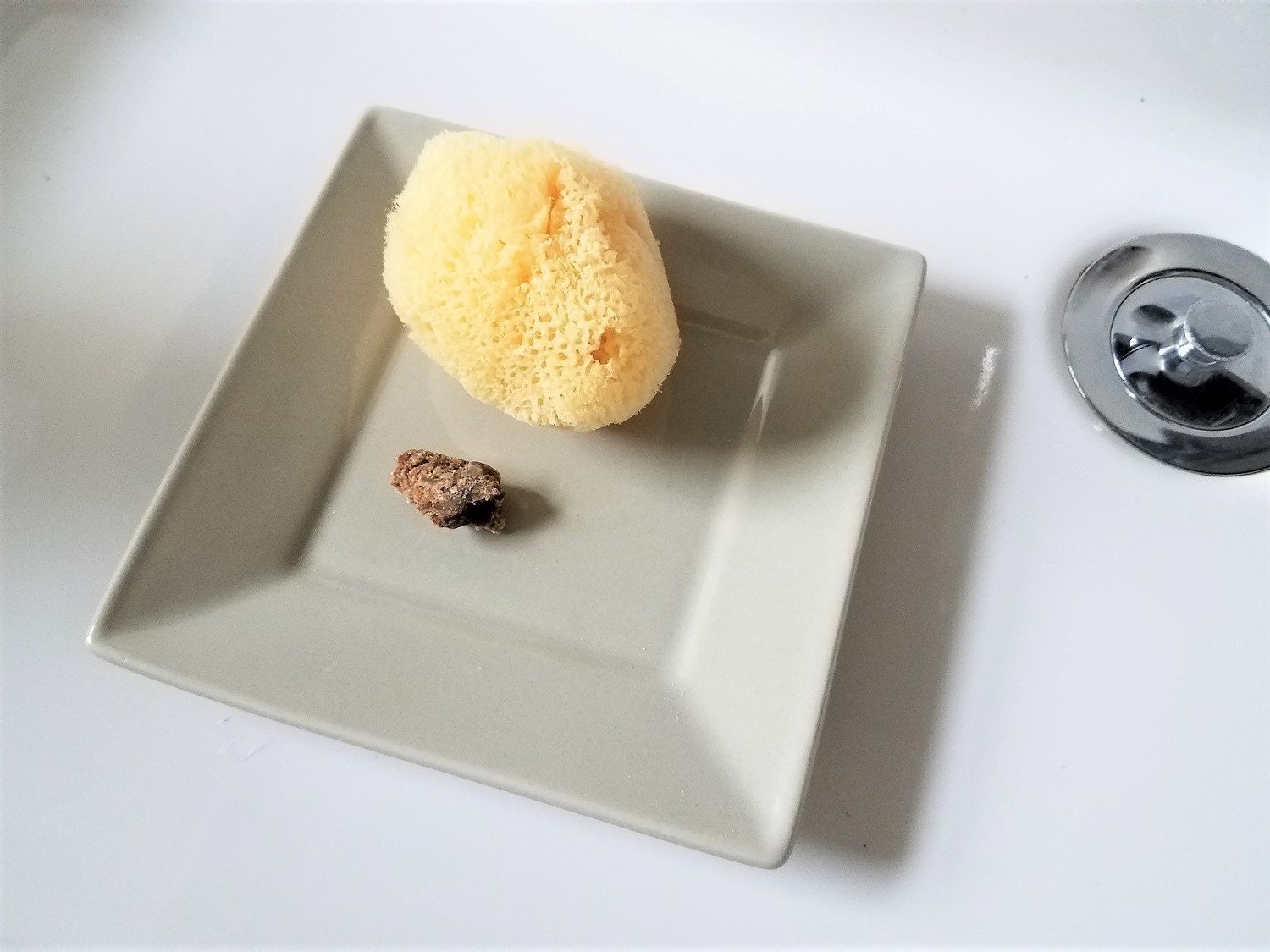 Use this in the morning with a sea sponge for naturally gentle exfoliation.
The plant based ingredients gently lather, detox, unclog pores, fight the bacteria that breaks skin out, and balances skins natural moisture.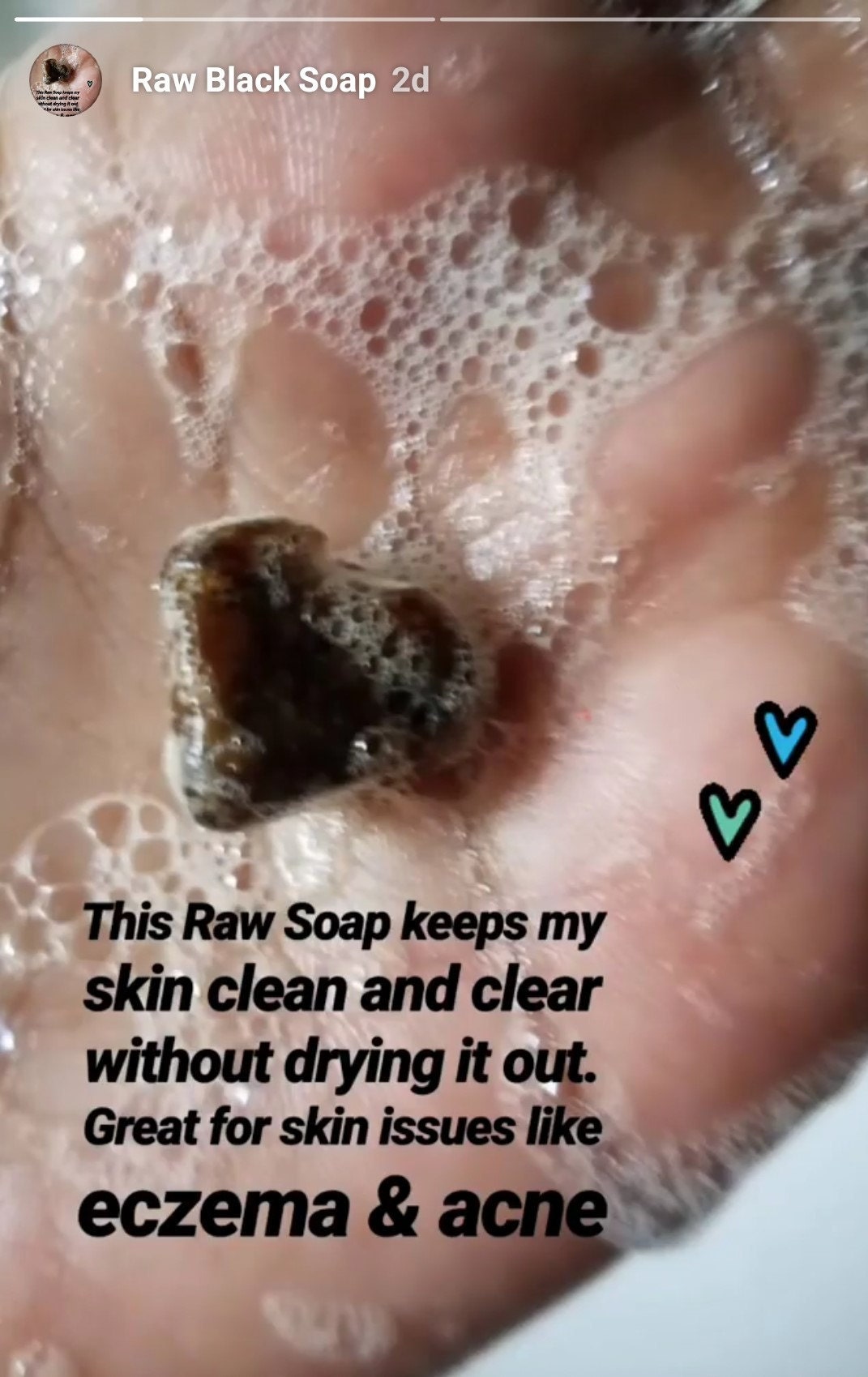 Why It Works
* The ash exfoliates & clears clogged pores of oils & toxins without drying
* Unrefined shea & cocoa butters retain their healing properties, hydrate & smooth skin
* Naturally balances sebum production on all skin types, especially great as an acne soap
* Has antibacterial and anti fungal properties, can be on the face & used all over the body
* Balances skins moisture, tones skin, removes makeup (not for the eyes tho)
You'll be surprised at the changes you'll see with these natural cleansers. 
It totally helped me with my fussy skin!
Got any questions about these two essential beauties?
Leave it in the comment section below.