Got an avocado in your fridge that might be getting a little on the ripe side?  
Avocado has such a luxurious feel to it on your face. It leaves your skin   feeling plump and moisturized. The beauty of avocado, the fruit and the  oil, is that its not oily at all so it doesn't clog your pores or leave  your face oily.
How to use avocado oil on your skin. 
You can use avocado oil in your skincare routine in a variety of ways. You can massage the oil on your skin, rub it on your face like a mask, or add it to your 
in-shower lotion. It can be used every day or a few times a month without any adverse effects.
Benefits:
The  antioxidants and anti-inflammatory agents in avocado oil help your skin  stay smooth, strong, and elastic. You can buy avocado oil in any health  or grocery store and use it to:
calm itchy skin
heal chapped skin
replenish dry skin
hydrate and moisturize skin
shield skin from ultraviolet radiation
protect against skin damage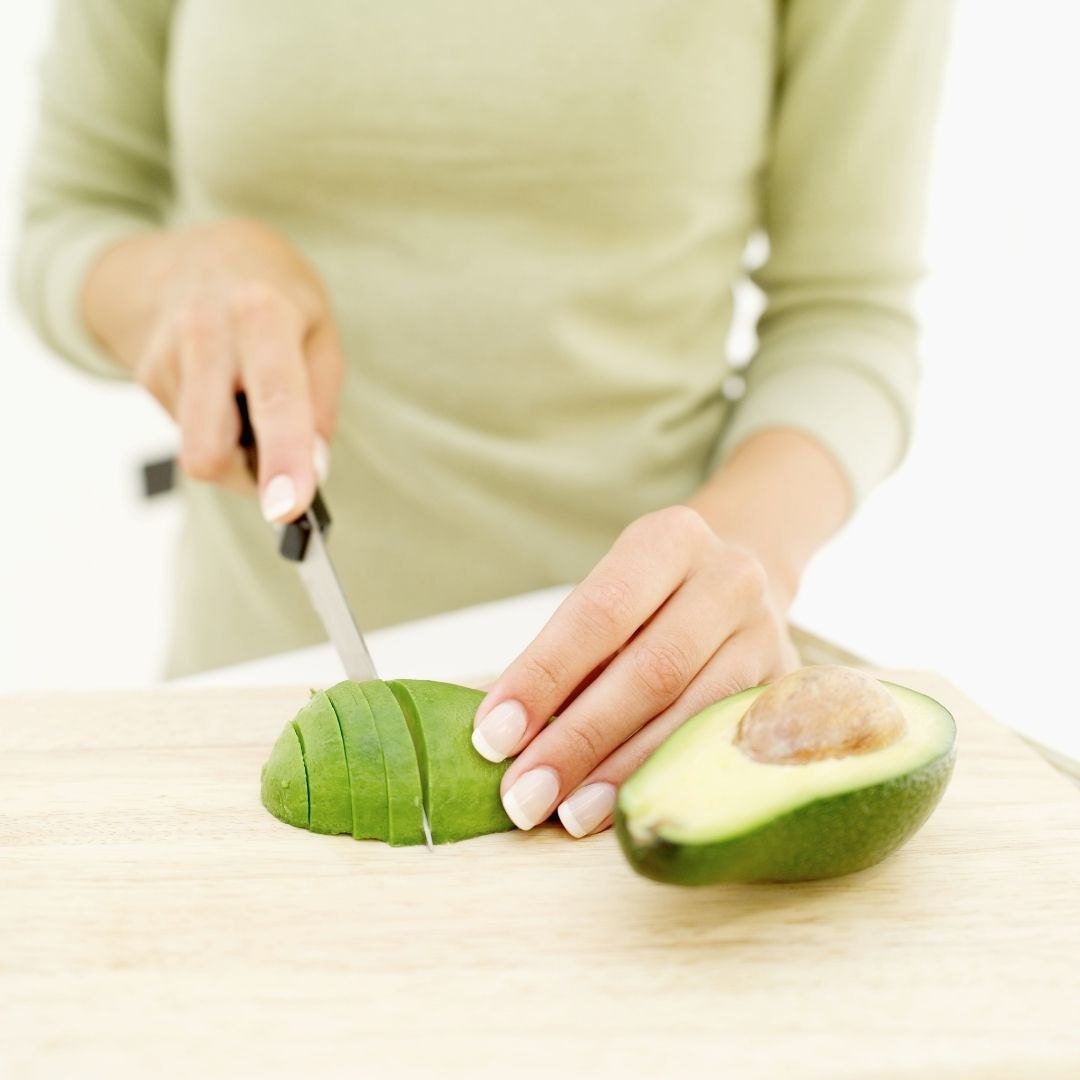 As a homemade facemask:
Cut a ripe avocado into cubes and add a small amount of avocado oil. Use a fork or spoon to mash it into an even paste. Apply the paste to your face and let it set for 10 to 15 minutes. You can wash off the avocado mask with warm water or a face cleanser, depending on your skin type. 
As a natural anti-aging skin cream: 
Mix 1/4 cup avocado  oil with 2 tablespoons coconut oil, 2 tablespoons beeswax, 1/2 teaspoon vitamin E oil, and 1 tablespoon Shea butter in a glass jar. Put the  jar, without its lid, in a pot filled with about four inches of water.  Bring to a simmer. Stir the ingredients as they melt in the jar. Once melted, pour the cream into a smaller jar and let it sit until the mixture hardens. Put the lid on the jar and store the cream in a cool  place.  
 Aloe Avocado Hair Mask
1 ripe avocado
2 tbsp. of aloe vera gel
1 tsp. of coconut oil
Stir or blend the three ingredients together, adding more coconut oil if you have very long or thick hair. Aloe has anti-inflammatory properties that can soothe the scalp, and the vitamin content in both aloe and avocado will nourish hair. 
sources: Healthline